Laal Rang
(Hindi movie)
Follow
---
Crowd Sentiment: 6.28
Positive Tweets: 1058
Negative Tweets: 226
---
---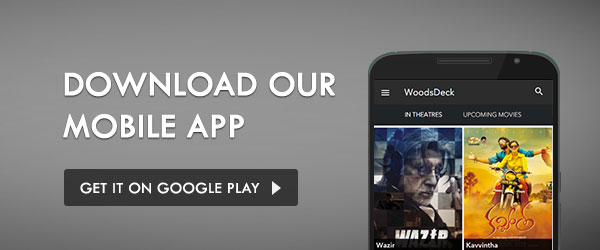 Language: Hindi
Censored: U/A
Release Date: 22 April 2016
Runtime: 150 min
Genres:

Thriller
Check MellowPlex Score details for Laal Rang here
Please register / login to rate the movie Laal Rang
---
Summary:
Laal Rang is a 2016 Indian Hindi Thriller movie. The cast and crew of Laal Rang includes Akshay Oberoi (Actor), Shreya Narayan (Actor), Ashutosh Kaushik (Actor), Rajneesh Duggal (Actor), Meenakshi Dixit (Actor), Randeep Hooda (Actor), Piaa Bajpai (Actor), Dhirendra Shukla (Cinematographer), Syed Ahmad Afzal (Director), Shiraz Uppal (Music Composer) .
Laal Rang (English: Red Color) is an Indian 2016 Bollywood thriller film, directed by Syed Ahmed Afzal. Randeep Hooda, Akshay Oberoi and Piaa Bajpai are in the male and female lead roles.
Rajesh (Akshay Oberoi) is a youngster who is in love with a fellow student Poonam. Poonam on the other hand is money minded and wants a guy who has a good source of income. Rajesh meets Shankar(Randeep Hooda) who runs a illegal blood bank. Shankar also has had a heart break through a punjabi girl (Meenakshi Dixit) whom he still misses. Though initially Rajesh is not aware of Shankars illegal trades, he likes it the instant he comes to know about it and gets involved to earn quick money to impress Poonam. Slowly as the business kicks off, Rajesh starts showing off his money to Poonam. Poonam who is greedy incites Rajesh to get more and this brings friction between Rajesh and Shankar. The cops who have got the hint of this business are also closing in on the illegal activity led by a dabang inspector (Rajniesh Duggall). As things start to fall apart the Rajesh starts to play the victim card in front of Poonam. How the illegal activities come to an end and what becomes the fate of Shankar and do Rajesh and Poonam really love each other forms the end of the story.